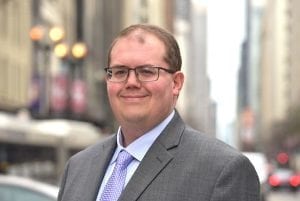 The American Institute of Certified Public Accountancy (AICPA) has announced the 2018 winners of The Elijah Watt Sells Award, and among them is Wellen's very own Joe Cassata! This prestigious award, named after one of America's first CPAs is given to high performing candidates who pass all four sections of the Uniform CPA exam on the first attempt and achieve a cumulative average of 95.5 across all four segments.
Joe is among just 112 honorees from 2018, out of the tens of thousands of professionals who attempt the CPA exam.
Joe credits heavy studying for his success: "I studied every time that I wasn't working, and sometimes when I was at work during breaks. I brought my books and tablet with me everywhere."
Congratulations, Joe!
Read the announcement from DePaul University, where Joe earned his degree